SY Tina V
The sailboat Tina V is a Bianca 27, construction number 399. She launched in 1973 from the Danish Bianca boatyard in Rudkøbing. At that time, the boat construction industry was tinkering with fiberglass. The lacking experience with the longevity of fiberglass was compensated with considerable technical quality and strong design. The result: to date, multiple hundred Bianca 27 boats sail safely on the Baltic sea, the sea for which it was made! However, using the boat as a cheap, flexible research vessel is a first.

Some hard data:
Buildyear: 1973

Length: 27 feet – 8,20 m

Width: 2,40 m

Depth: 1,40 m

Displacement: 3,3 Tonnen

Engine: BUKH DV10-ME, 10 PS single cylinder diesel engine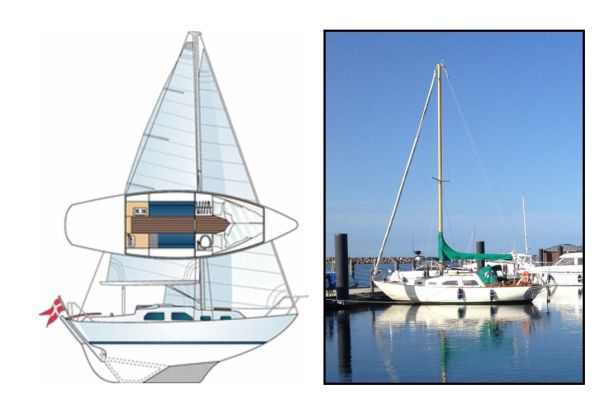 A few autumn sailing snapshots
A thank you to Lukas, Laura & Alon for the lovely sailing afternoon!