The Crew...
In order to simultaneously sail and measure, we will be on board in pairs or in triplets. Are you interested in becoming a part of the crew, and helping work on board? Get in touch with Jens!

Already on board: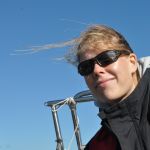 Rike has been sailing with together Jens on the Baltic Sea (and through life) since 2015. Her credentials not only include extensive sailing around Kopenhagen and the South Funen Archipelago, but also her work in the field of medicine as a biologist. She's assisting BloomSail not just with sailing but also scientific know-how.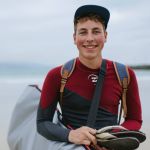 Yannic Wocken
Yannic learned to sail when he was 8 years old and has been roaming the local waters around his hometown of Hamburg ever since. As an instructor, he passes on his sailing experiences to younger beginner sailors. At the moment, Yannic is in the final stretches of his bachelor in biology and has concentrated his work especially with the native fish fauna ecology.