IOW innovations in the market
Self-Cleaning Monitoring Boxes (SMB)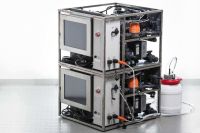 The combination of two similar Self-Cleaning Monitoring Boxes (SMB) measuring continuously physical parameters of surface water leads to high efficiency and accuracy of data; this was the conclusion of a very successful cooperation between the Leibniz-Institute for Baltic Sea Research in Warnemünde and -4H-JENA engineering GmbH.
Together they developed a boxed flow-through sensor system working in master-slave mode with one substituting the other during automated cleaning cycles. This redundant system ensures steady measurements without any disturbances of bio-fouling, for example, and it also gives the opportunity for continuous quality management for accurately validated data. The cyclone shaped bin for sensors also facilitates the cleaning of the water-bearing pieces.
Because of its compact construction transporting and handling the SMB is very easy and with common use interfaces communication with every research vessel is possible.
The instrument is registered as a utility patent and a licence agreement was signed with the company 4H-Jena.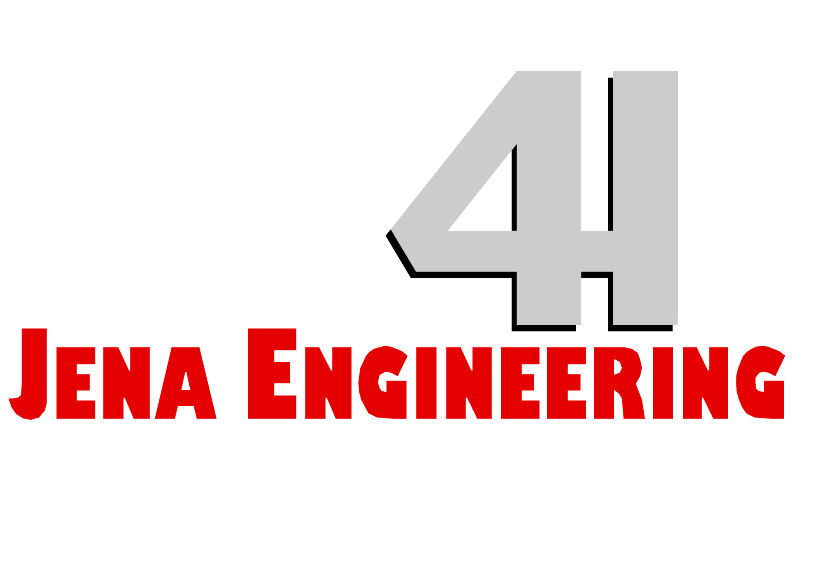 Swell movement compensation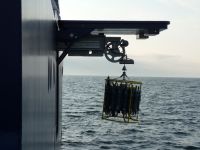 Swell movement seriously disturbs oceanographic data collection. A real motion driven winch control helps to solve this problem. After a long period of development the system is now working on the research vessel Elisabeth Mann Borghese for the IOW since 2012. During many cruises it has proven its reliability and has worked with absolute reliability.
The result of this development process was so successful because the engineers of Elbe Hydraulik, Osterrönfeld and the scientists of the IOW worked closely together. It needed a kind of frontier spirit on both sides to accomplish the winch system with the desired qualities.
Although the basis of our system seems rather simple the results show that it works very efficient and provides a compensating effect sufficient for measuring different horizons with an extension of only 10 cm during wave heights of 1,5 m.
Technical data:
-Up to 1,5 t load, 1,5 m/s cable speed
-Real Swell Movement Compensation (SMC)
-Touchpanel for control and setup
-PC Software for control
-Remote control
-Large format LED display showing winch data
-Sliding bar with constant hook height
-Different rope diameters applicable
This development was filed as a patent application and licensed to Elbe-Hydraulik, Rendsburg.
AFIS - Innovative Sampling Technique from IOW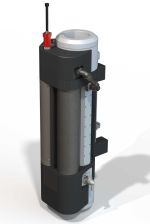 The newly developed water bottle "Automatic Flow Injection Sampler (AFIS)" was invented as a water sampler with integrated injection device for spraying and dispensing solutions into the sample right after enclosing - this meant a substantial progress. Without these new developments the physiology and the content of certain macromolecules (nucleic acids and proteins) of the enclosed organisms had often changed immediately.
With the AFIS microorganisms even from deeper water can be sampled preserving their nucleic acids in accordance to their actual physiological state. Additionally several substrates for the organisms can be added to the sample directly at their habitat.
A patent application was filed and a licence was assigned to the company HydroBios, Kiel where it can be purchased today.

Frahm Lot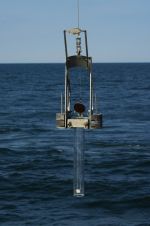 The "Frahm Lot" is sediment-sampler especially designed to produce cores from rather fluffy sediments offshore, nearshore and also in harbours or fresh water environments. It is supposed to close the gap between sampling with big gravity corers where often the upper layers are lost and the smaller multi corer which only have a length of about 40 cm.
Because of its comparably handy size and weight it is possible to use it even from smaller boats or platforms.
A patent application was filed and a licence agreement signed with company MBT in Kiel who is producing and selling it since then.