Keynote Speakers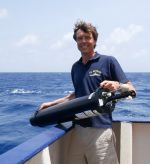 GEOMAR Helmholtz Centre for Ocean Research Kiel and Kiel University
Homepage: Link
Opening lecture: The Future of the Ocean – Challenges and Opportunities for Humanity
The ocean covers two thirds of the earth's surface and forms the largest coherent ecosystem of our planet. It shapes our lives today and our future will also depend on how we deal with the ocean: It not only produces more than half of the oxygen we breathe and drives the global water cycle. It also regulates the global climate, provides humans with natural resources such as food, materials, important substances, and energy, and is essential for international trade and recreational and cultural activities. For a long time people thought these services of the ocean were inexhaustible and free of charge. However, the past decades have shown that ocean resources are finally vulnerable and marine ecosystems are vulnerable. Together with human development and economic growth, free access to, and availability of, ocean resources and services have exerted strong pressure on marine systems, ranging from overfishing, increasing resource extraction, and alteration of coastal zones to various types of thoughtless pollution – the ocean is warming, acidifying, deoxygenating and its water level is rising.

International cooperation in science and effective local, regional and global governance are required to protect the marine environment and promote the sustainable use of marine resources to preserve an 'healthy' and productive ocean to keep delivering fundamental ocean services to meet the needs of future generations. Some of the global challenges such as food security, marine community health, and material and energy supply require more science from discovery and sustained ocean observations to understanding and the development of scenarios and predictions. This information needs to be assessed and recommendations for development pathways given. We need both a better understanding of ocean change and its challenges as well as more knowledge about new opportunities in order to develop towards a more sustainable relationship between humans and the ocean.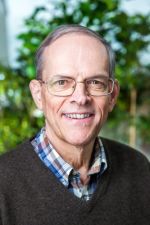 Stockholm University, Department of Ecology, Environment and Plant Sciences
Homepage: Link
Lecture title: Remembering Fredrik Wulff — Baltic Sea ecosystem modeller, institution leader and creator of the Baltic Sea eutrophication management decision support system.
Fredrik Wulff (1942-2016) was a pioneer in marine systems ecology, and created the model-based decision support system underpinning the decisions on country-specific nutrient reduction quotas in the Helsinki Commission's Baltic Sea Action Plan in 2007 and 2013.

Fredrik grew up in Kalmar, on the coast of the Baltic proper, where he developed an interest in Nature and the Sea. He studied zoology and botany at Stockholm University and began doctoral studies on rock pool ecosystems at Stockholm University's Baltic Sea field station, the Askö Laboratory. When his advisor, Bengt-Owe Jansson, received a ten-year grant to study Baltic ecosystems, with the long-term goal of creating mathematical models for managing the Baltic Sea environment, Fredrik was made assistant project leader and sent to study ecosystem modelling with the famous systems ecologist Howard T. Odum at the University of North Carolina. On return, Fredrik was a major contributor to the success of the project, got his doctoral degree in 1978, and became a docent the year after.

In the 1980-ies, Fredrik gained international respect, and spent a fruitful half a year with John Field in Cape Town. His joint papers with oceanographer Anders Stigebrandt in Gothenburg made a break-through in ecosystem analysis of the Baltic Sea. In 1991-2002 Fredrik was head of Stockholm University's Department of Systems Ecology. He received major grants for studies of large-scale ecological processes in the Baltic Sea, and assembled a large data base to support the modelling. He published books on marine ecosystem analysis and Baltic Sea ecology and became Professor of Marine Systems Ecology in 1996. In 1998 he received the Great Prize of The Åland Foundation for the Future of the Baltic Sea.

From 1999 Fredrik led the project "Marine research on Eutrophication", MARE, funded by the Swedish Foundation for Strategic Environmental Research. Through international collaboration, MARE created a series of linked models that describe how different actions to mitigate eutrophication influence the Baltic Sea's ecology and fish stocks, and at what cost. When the Helsinki Commission used this decision support system for its Baltic Sea Action Plan, this was the crowning of 37 years of unrelenting, inspired work by Fredrik. After the MARE project, the research has continued and expanded at the Baltic Nest Institute, now part of Stockholm University's Baltic Sea Centre. After retiring in 2009, Fredrik continued to act as a trusted advisor. His influence on Baltic Sea environmental management is unequalled.
Prof. Dr. Maren Voß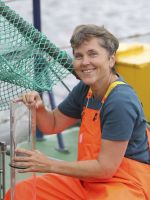 Leibniz Institute for Baltic Sea Research Warnemünde
Homepage: Link
Lecture title: Continuum and gradients: what are the linkages of nutrient cycles in the Baltic Sea
The Baltic Sea is one of the most studied areas worldwide but a unifying framework explaining budgets, rates, and concentration changes of nutrients is difficult to establish. One reason is the complexity of input sources and fates of substances as detailed in many site- and process based studies from all regions of the Baltic Sea. Moreover, numerous model studies have substantiated a general framework of nutrient fluxes but could not consider the wealth of processes and interaction of fluxes across boundaries.

A major feature of the Baltic Sea is of course the gradient from the Kattegat to the Baltic Proper and further on into the Gulf of Finland and Bothnian Bay. Likewise important is the differentiation between the coastal zone and the offshore deep basins. The latter feature an entirely different suite of biogeochemical processes largely driven by the oxic-anoxic interface. In which way coastal zones and the off-shore basins are linked and how nutrient cycling differ has remained rather unclear. A major question is whether the coastal zones are sources or sinks for the nutrients delivered to the Baltic Sea from the catchments. Composition and turnover of organic and inorganic compounds depend on the land use and other human activities. Organic material is most abundant in rivers from northern Swedish catchments but inorganic nutrients dominate the input via the major southern rivers. Observations suggest that all dissolved substances are transported alongshore while they undergo substantial turnover especially through closely linked water-sediment coupled processes. Since the heterogeneity of coastal zones around the Baltic Sea is high and input and removal likewise variable, depending on the residence time of waters, oxygen concentration, sediment characteristics and other factors, it is be difficult to define typical scenarios of nutrient turnover and removal.

In this lecture we will present key results from the past years including data from past and ongoing BONUS projects like AMBER, COCOA and others. A major focus will be on the cycling and microbial processes impacting the nitrogen and phosphorus cycles. Removal versus transport processes of characteristic coastal sites will be presented along with conceptual thoughts on the importance of individual processes. How the coastal nutrient cycles are then connected to the central basins will be evaluated. Finally we will speculate on how climate change can impact the processes and which consequences human pressure will unfold on the Baltic Sea ecosystem.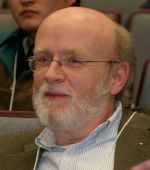 Alfred Wegener Institute, Helmholtz Centre for Polar and Marine Research
Homepage: Link
Lecture title: Climate change impacts on ocean biology: physiological underpinnings, projections and uncertainties
Observations of climate impacts on marine ecosystems reveal crucial roles for water temperature, CO2 and oxygen levels as climate drivers in the ocean. They also highlight the need for an understanding of organismal thermal ranges, their dynamics and their implications at the ecosystem level. Where changes in aquatic animal populations have been observed, the integrative concept of oxygen- and capacity-limited thermal tolerance (OCLTT) has successfully characterized the onset of thermal limits to performance and field abundance. The OCLTT concept addresses the molecular to whole-animal mechanisms that define thermal constraints, by focusing on the capacity for oxygen supply in relation to demand. Routine performance relies on the 'total excess aerobic power budget' supporting motor activity, reproduction and growth. OCLTT explains why thermal vulnerability is highest at whole-animal and lowest at molecular levels. OCLTT also integrates protective mechanisms that expand temperature tolerance at thermal extremes – mechanisms such as chaperones, anaerobic metabolism and antioxidative defence. The talk will summarize the OCLTT concept and update it by addressing the role of routine metabolism at ecosystem level. OCLTT may thus play a crucial role in explaining the observed impacts of climate change on marine ecosystems and support reliable projections of future changes, from impacts on individual species to those on species interactions and shifts in species composition at ecosystem level. The talk will conclude with illustrating how such approaches have contributed to the identification of climate risks to ecosystems in the last IPCC assessment report (AR5) and how these have helped to identify risk thresholds for a sustainable future.
Prof. Dr. Byron Crump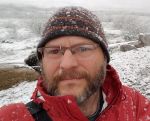 Oregon State University, College of Earth, Ocean, and Atmospheric Sciences
Homepage: Link
Lecture title: Estuaries as bioreactors: transdisciplinary research on the Columbia River estuary
Estuaries act as coastal filters for fluvial materials in which microbial, biogeochemical, and ecological processes combine to transform riverborne organic matter prior to export to the coastal ocean. This critical function of estuarine 'bioreactors' is linked to material residence times and is based on heterotrophic activity of estuarine microbial communities. Many river dominated estuaries, like the Columbia River estuary in North America, support highly active estuarine microbial communities on suspended particles that are retained in estuarine turbidity maxima (ETM). ETM particle trapping in this rapidly flushed estuary extends particle residence time from 1-2 days (the average water residence time) to several weeks, which facilitates organic matter transformations by microbes, and permits establishment of discrete and metabolically dominant particle-associated microbial communities. However, we know little about the diversity of this estuarine microbial community, the genomic capabilities that allow them to thrive under estuarine environmental conditions, or the degree to which they respire riverine organic matter. This talk will summarize research on the Columbia River ETM conducted by the Center for Coastal Margin Observation and Prediction (CMOP) which brings together physical models of water and particle transport with predictive models of microbial productivity and detailed studies of microbial metagenomics to describe the ecology of ETM microbial communities and to evaluate the contribution of ETM particle trapping to the estuarine bioreactor.
Prof. Dr. Caroline Slomp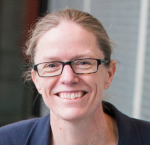 Utrecht University, Faculty of Geosciences
Homepage: Link
Lecture title: Hypoxia in the Baltic Sea: past, present and future
Hypoxia in bottom waters (i.e. oxygen concentrations below 2 mg/l) is becoming increasingly common in coastal areas worldwide. The decrease in oxygen is at least partly related to increased anthropogenic inputs of nutrients from waste water and fertilizer that fuel algal blooms. When the algal blooms sink to the seafloor and decompose this can lead to an oxygen demand that outpaces oxygen supply. Global warming may further amplify the expansion of hypoxia because of the lower solubility of oxygen in warmer waters and a decreased ventilation of the bottom water through vertical mixing. The expansion of coastal "dead zones" poses a major threat to marine life. The Baltic Sea is currently the largest coastal dead zone caused by human activity.

This talk will discuss what is known about the expansion of low oxygen conditions in the Baltic Sea over the past century. The results will be placed in a historical context using sediment records showing two previous intervals of hypoxia in the Baltic Sea during the past 8000 years. I will show, for example, that the onset of the modern interval of hypoxia was much faster than that of previous hypoxic intervals. In addition, I will present geochemical evidence for more intense and more widespread hypoxia in the modern Baltic Sea than in the past. This highlights the role of anthropogenic nutrients during the modern event. I will also discuss recent insights in differences between the development of hypoxia in coastal and open sea areas and possible future scenarios for changes in hypoxia in the Baltic Sea.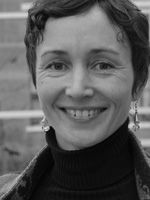 University of Bremen & Leibniz Center for Tropical Marine Ecology, Department of Social Sciences
Homepage: Link
Lecture title: Epistemic mobilities, sealevel rise and the contestation of the ocean-land borderline
Today, approximately half of the world's population lives within 60 km of the sea, and three-quarters of all large cities are located along coasts (UNEP 2015). People migrate from peripheral areas to national and regional centers – for work, education and always in the hope of a 'better future'. As people travel, so do lifestyles, particular stocks of knowledge, goods (computer chips, textiles, and foodways). Thus cross-border geographic mobilities, often encouraged by the search for social upward mobility across socio-cultural boundaries, comes with particular epistemic mobilities, travelling ideas and concepts of development, that make coastal regions not only the melting pots of ideas, inspiration and creativity, but, further exacerbated by population density, risk-prone to environmental, health and social disasters with the borderline between ocean and land being renegotiated by the effects of sealevel rise.

This keynote address the patterns of cross-border epistemic mobilities in and between the cities of Singapore, Jakarta and Manila (Southeast Asia), in the context of regional sea level change and growing flood risks. It looks at (a) the policies and institutional infrastructures of risk adaptation (dispositifs, e.g. the formulation and institutionalisation of flood management plans) and (b) the related practices in the form of solutions and attempts of standardisation put forth by donor and civil society organisations (e.g. the construction of seawalls). It is hypothesised that epistemic mobilities and thus the globally communicated and locally heard disaster mitigation and risk adaptation plans and practices, are key to assessing the local processes of renegotiating the borderline between ocean and land through the employment of policies and practices of risk mitigation and adaptation. The contribution will be based on qualitative ethnographic data collected in 2016 in the three study sites on policies and practices of mitigating and adapting to sealevel rise.