Cross-cutting activity: Innovative Instrumentation
Innovative Instrumentation and new methods and techniques play an important role for reaching the objectives of the research programme. One requirement for an understanding of the key processes of the ecosystem is the continuous observation of the physical, biological and chemical properties on all relevant time and space scales, from the sub-millimetre to the basin wide scale, from fractions of a second to decades.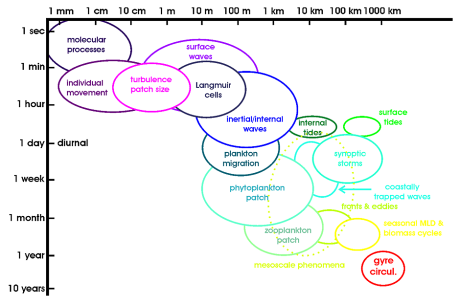 One challenge in marine sciences therefore is to gain as much information as possible about the state and dynamics of the ecosystem from the few observations (few is meant here in relation to the size of the oceans and the multitude of processes). The cross-cutting activity Innovative Instrumentation does also include the development of new methods for lab analysis and data processing (e.g. for satellite data). Members of staff from all four disciplinary sections are taking part in this cross-cutting activity.
Projects cross-cutting activity: Innovative Instrumentation