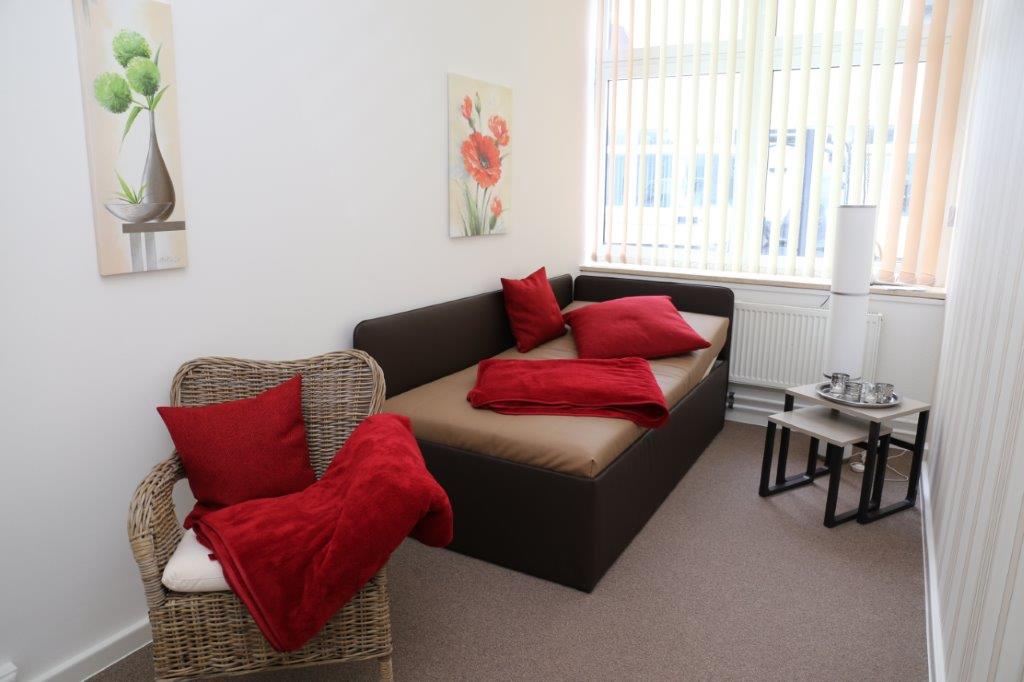 Women's recreation room
The stylish decorated relaxation room is located in the courtyard building (room 05) of the IOW.
The IOW provides employees with the possibility for a recovery break in relaxed atmosphere. A power nap can increase the performance of the employees.
Especially, for pregnant women a nap room is important for lying and resting and is required by law.
The key is deposited at the IOW's entrance for the women's nap room.
Additionally, the parent-child office is also available for breastfeeding women.