Dr. Carolin Paul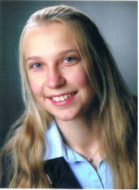 Address:
Leibniz-Institute for Baltic Sea Research
Seestrasse 15
D-18119 Rostock
Germany
Phone:
+49 381 5197 245
Fax:
+49 381 5197 440
E-Mail:
caro
lin.paul@io-warnemuende.de
Research interests
The main interests of my research are the effects of climate change (warming, ocean acidification) on the phytoplankton community during seasonal bloom events, i.e. species composition, biomass development, fatty acid contents and bloom dynamics. Besides direct effects on the phytoplankton I investigate in secondary effects e.g. if warming changes the grazing pressure or behaviour of the zooplankton and thus affect phytoplankton species composition or bloom development.
Cultivation of phytoplankton species from the Baltic Sea is further part of my research.
Current research project
In my current project I want to find out if the already measurable increases in water winter temperature are responsible for the observed changes in phytoplankton biomass development and community composition during spring blooms during the last decades in the Baltic Proper: decreased diatom biomass and an increase in dinoflagellate abundance. It is supposed that besides direct temperature effects, secondary warming effects via earlier meso-and microzooplankton grazing are responsible for the observed changes. Particularly the role of the rotatoria is purely understood.
The project combines detailed monitoring of the plankton community via research cruises (IOW, GEOMAR-cooporation), climate chamber based mesocosm experiments and species culture grazing experiments.
Social Media
Research Gate