Peter Holtermann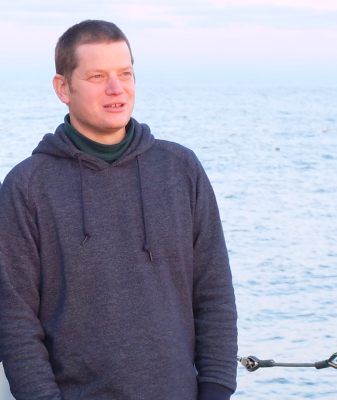 | | |
| --- | --- |
| Email: | pete |
| Phone: | +49 (0)381 5197 173 |
| Fax: | +49 (0)381 5197 114 |
Address:
Leibniz-Institute for Baltic Sea Research (IOW)
Seestrasse 15
D-18119 Rostock
Germany
Dr. Peter Holtermann
I am a member of the group Turbulence and small-scale processes. My expertise are mixing and transport processes in stratified marine systems. I do this by measuring in the field using equipment as microstructure profiler, high resolution current profilers and standard oceanographic equipment. My interest is to combine commercially available systems with in house developments of software and hardware. Have a look at the tools page for my projects aimed to improve oceanographic measurement and data processing. Since in Situ measurements are always undersampling, the field data is backed up with numerical modelling, mainly using the GOTM/GETM models. I am currently working on the DFG financed project "The role of bottom boundary turbulence for the transport of tracers in marine basins (ROBOTRACE)" which is investigating the interaction of turbulent transport with marine tracers, focussing mainly on the oxygen transport in the Baltic Sea.