Markus Reinert, M.Sc.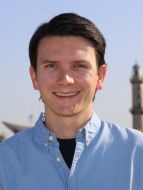 Address:
Leibniz-Institute for Baltic Sea Research
Physical Oceanography
Seestr. 15
18119 Rostock
Germany
Room:
214
Phone:
+49 381 5197 167
Email:
mark
us.reinert@io-warnemuende.de
My latest preprint
Read my most recently published research in the ESS Open Archive at DOI: 10.22541/essoar.167979227.75015410/v1
This is a preprint, which means that the manuscript has not yet been peer-reviewed by independent researchers. The manuscript is currently in review.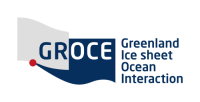 The Arctic is one of the areas most affected by climate change, so the Arctic is the topic of my current research. I want to understand how Greenland's glaciers are melted by the ocean water below their ice tongues. My main tool for this are high-resolution numerical simulations with GETM, the General Estuarine Transport Model. My research is part of the project GROCE (Greenland ice sheet–ocean interaction).
In my first publication within the GROCE project, we used a one-dimensional ocean turbulence model (GOTM) to study the vertical structure of meltwater plumes under floating ice tongues and ice shelves:
Hans Burchard, Karsten Bolding, Adrian Jenkins, Martin Losch, Markus Reinert, Lars Umlauf (3 March 2022). The Vertical Structure and Entrainment of Subglacial Melt Water Plumes. JAMES (Journal of Advances in Modeling Earth Systems). DOI: 10.1029/2021MS002925 (open access)
Publications on extreme sea level and storm surge
Markus Reinert, Lucia Pineau-Guillou, Nicolas Raillard, Bertrand Chapron (13 December 2021). Seasonal shift in storm surges at Brest revealed by extreme value analysis. Journal of Geophysical Research: Oceans. DOI: 10.1029/2021JC017794
Jean-Baptiste Roustan, Lucia Pineau-Guillou, Bertrand Chapron, Nicolas Raillard, Markus Reinert (17 May 2022). Shift of the storm surge season in Europe due to climate variability. Scientific Reports. DOI: 10.1038/s41598-022-12356-5 (open access)
Featured publication
Eddies are the weather systems of the ocean. They are large vortices that can travel the ocean for several months and transport water properties like temperature and salinity with them. A peculiar eddy has been observed in the Northwest Pacific. It seems to appear regularly at the same position near the Russian peninsula Kamchatka. We investigated the reasons that this eddy appears repeatedly at its particular position and answered the question: Can the shape of the coastline play a role in this process? You'll find the answer in our paper:
Alexandre L'Her, Markus Reinert, Sergey Prants, Xavier Carton, Mathieu Morvan (10 April 2021). Eddy formation in the bays of Kamchatka and fluxes to the open ocean. Ocean Dynamics. DOI: 10.1007/s10236-021-01449-w
Have a look at Figure 6, it's my favourite one in this article.
Don't hesitate to write me an email if you want to give me feedback, have a question about the paper, or want to discuss our findings.
Short CV: