Dr. Ralf Prien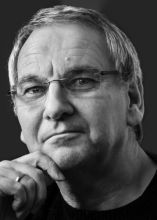 Address:
Leibniz-Institute for Baltic Sea Research
Seestrasse 15
D-18119 Rostock
Germany
Phone:
+49 381 5197372
Fax:
+49 381 5197302
Mobile:
+49 172 2741557
E-Mail:
ralf
.prien@io-warnemuende.de
Expertise
My work is focused on the test and development of oceanographic in situ sensors, and here mostly chemical in situ sensors. I have worked on optical instruments, wet chemical analysers and microelectrode sensors.
On the topic of in situ sensors I organized, together with Prof. Gwyn Griffiths, NOCS, UK and Prof. Tommy Dickey, UCSB, USA the workshop OceanSensors08 in Warnemünde.