Dr. Dana Zimmer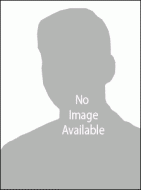 Address:
Leibniz Institute for Baltic Sea Research
Seestrasse 15
D-18119 Rostock
Germany
Phone:
+49 381 5197 3471
Fax:
+49 381 5197 105
E-Mail:
dana
.zimmer@io-warnemuende.de
Phosphorus (P) plays an important role in the environment as an essential element for all living organisms and is at the same time of central importance in a multitude of agricultural and industrial production processes. On the one hand, the availability of this raw material, which is only available in finite deposits, will soon be drastically limited without more sustainable and efficient use, which may even endanger the nutrition of the growing world population in the longer term. Inefficient P use in agriculture, on the other hand, is often a cause of considerable environmental problems, such as e.g. the eutrophication of waters.

This is where the Leibniz ScienceCampus Phosphorus Research Rostock (P-Campus) comes in, in which the IOW, the LIKAT, the FBN, the IPK and the INP and the University of Rostock have joined forces to pool their expertise. Due to comprehensive basic and applied research, strategies for more efficient and sufficiency-oriented P use are to be found together. With the start of the second funding period of the P-Campus by the Leibniz Association, about 100 scientists are conducting interdisciplinary research in four main research areas (clusters) and a new cross-sectional topic:
• Cluster I: "P in the environment – P pools and mobilization potential in lowlands and coastal regions"
• Cluster II: "Sufficiency and efficiency of P utilisation, P recycling - Agricultural P recycling options"
• Cluster III: "P in synthesis and catalysis"
• Cluster IV: "Molecular biology of P - The central role of P in signaling and metabolism from cells to ecosystems"
• Cross-sectional topic V: "P Governance"

The centre of the P-Campus are the coordination office and the graduate school. The coordination office is the contact point for all members looking for project partners and analytical methods, but also for external persons, e.g. representatives of regional ministries, environmental agencies, journalists, etc., and arranges contact with the P-Campus members. This also includes, for example, the organisation of so-called associate memberships in the P-Campus. In addition, the coordination office presents the P-Campus in public and organises events such as the annual "International P-Campus Symposium" or public lecture series on the topic of phosphorus. This support for networking and the organisation of events also serves in particular to network and promote the interdisciplinarity of all doctoral students in the P-Campus. The coordination office thus is the key element of the P-Campus for both members and external parties.
Coordinator in the coordination office: Dr. Dana Zimmer
Assistant in the coordination office: Maxi Hoche